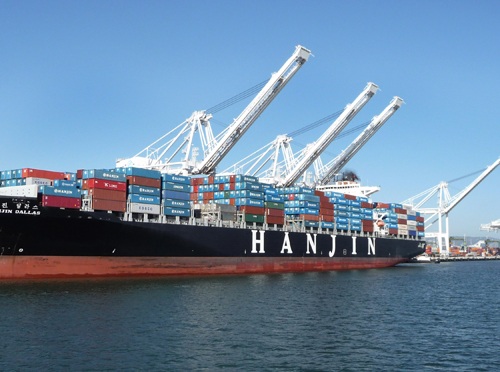 Our systems and processes turn the translation of orders into shippable items into an opportunity for optimization. Because our transportation, warehousing and order management systems are integrated, we can combine or subdivide orders into shipments that meet customer requirements at the lowest transportation cost. This order aggregation links the customer order perspective to the shipment or logistics execution perspective, making visibility more accurate and simpler.
Merge-In-Transit :
All-Ways logistics has experience shipping items from different origins, combining them at a location near the point of delivery to make a complete order, and delivering it to its final destination as a unit.
Routing Compliance :
All-Ways logistics uses approved carrier lists based upon ongoing rate negotiations, performance ratings and other business criteria. By consolidating the carrier decisions at a centralized transportation center, compliance with carrier selection business rules are much higher which reduces deviations and transportation costs.
Carrier Management and Route Selection :
All-Ways logistics provides a consistent program to manage rates and carrier relationships. Our rates are used in shipment optimization are constantly updated using state of the art electronic trading capabilities with a broad carrier base. The processes we employ improve freight audit and payment, load tender, and shipment tracking. The transportation system allows our transportation engineers to design and execute complex routes that may include multiple stops, cross docking, and merge in transit. All these options are considered when the routing is designed, and when a shipment method is selected. Because the transportation and warehouse system are integrated, the order loading required on a trailer with multiple stops can be communicated directly from to the warehouse floor, ensuring the truck is on time along the route.
Multi-Modal Rating and Execution :
All-Ways logistics manages all transportation modes, including parcel, Air, and Ocean. Our logistics team will recommend the best mode for a particular shipment using a sophisticated rating system and then execute that shipment flawlessly. Our transportation systems integrate into the accounting systems of our clients so that transportation seamlessly integrates into the overall financial reporting process.